Online Quote
Corporate Catering Melbourne
When it comes to choosing catering for corporate functions, there are a range of things to consider. Your corporate events caterer must be able to showcase your professionalism, your image, and your reputation with guests. It's about more than just top quality, delicious food. It's about your business.
Victorian Golden Roast has been catering corporate events of all kinds for more than 20 years. Companies call us first because we have a track record for upholding your reputation in corporate settings. From serving high-quality food to providing great services, Victorian Golden Roast can add the finishing touches to your next event.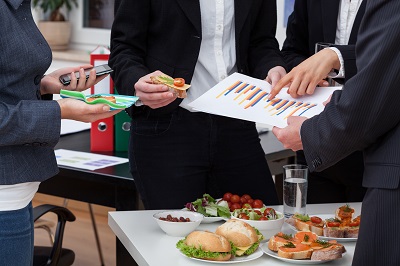 The Team to Turn to for Corporate Event Catering in Melbourne
From finger food to spit roasts and everything in between, Victorian golden Roast can provide the caterer's services you need for your next event. We are able to cater to all types of events, whether it's a product launch, an end of year party, an office breakfast, a morning tea, or a buffet lunch or dinner.
You might be looking for something more casual like our succulent hot beef rolls with our signature gravy, or you might be searching for creative food packages to impress even the most refined palate.
Whatever you're looking for when it comes to corporate food catering, you can find it all in our menu.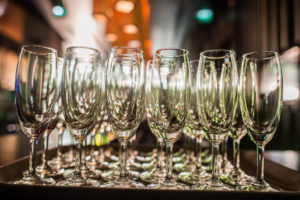 Contact Us for All Your Corporate Food Catering Requirements
Victorian Golden Roast has a full range of catering options for you to explore. This includes classic and gourmet options for our BBQ and finger food menus, as well as a range of options for spit roasts, buffets, and corporate packs.
Our corporate clients include some of Victoria's premier sports clubs, retailers, government departments, council festivals, as well as global brands.
To learn more about our options for corporate catering in Melbourne, contact us today.