Online Quote
Birthday Catering Melbourne
At Victorian Golden Roast & A Banquet Finger Food Feast, we've been catering birthday parties across Melbourne for more than 20 years, covering everything from 18th to 80th birthdays. When it comes to catering for birthday parties, we have the knowledge and experience to create a memorable day that will be great for all involved. Whether you're a host, a visitor, or most importantly, the guest of honour, you will have a day to remember!
We offer a huge variety of menu options that are suited to all tastebuds and every kind of party catering. Whether you prefer finger food or spit roast catering, BBQ or buffet, it's all on the menu for you. Of course, you can also choose from a range of fresh, creative, and delicious platter and dessert options to make your party a success.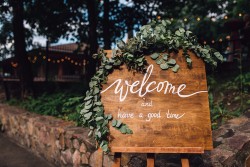 The Birthday Party Catering Melbourne Locals Can Rely On
If you're exploring your options for birthday catering in Melbourne, consider the tasty food, gourmet packages, and innovative ideas on offer from Victorian Golden Roast. As well as offering the best food catering for Melbourne parties, our team also provides a range of caterer's services. From food delivery to preparing and serving your meals on the day, Victorian Golden Roast does it all.
When it comes to top and tasty food at an affordable price, we are also the company to turn to. Ask Victorian Golden Roast to provide a catering solution for you at a cost-effective price.
Victorian Golden Roast would be happy to cater for parties of all shapes and sizes. Whether it's a large milestone like a 21st or a 50th or a more laid-back event for partygoers young and old, we're here for you. We can come to your home, your office, or your event space to provide unforgettable food for a truly memorable event!
To get started with our team, please don't hesitate to contact us today.