Online Quote
With Victorian Golden Roast's BBQ foods, you can serve hot, mouth-watering meat to guests at your next event in Melbourne. All our BBQ menus come with white and wholemeal bread rolls with butter, high-quality MSA export-grade meat and veggie burgers, and your choice of sauce (tomato sauce, BBQ sauce, seeded mustard or fruit relish).
So if you're looking for delicious BBQ catering in Melbourne, look no further than our team.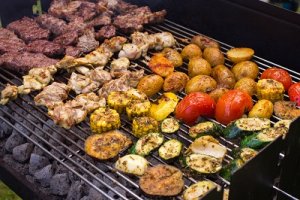 Mix and Match BBQ Menus: Perfect for Wedding BBQ Catering in Melbourne
Victorian Golden Roast's BBQ menus are so fresh, diverse and delicious that they can be used for a wide range of events. In fact, many customers turn to us for unforgettable yet affordable wedding BBQ catering in Melbourne.
Our BBQ catering is so popular because you can add any item from any menu to create the ultimate BBQ catering experience for your guests.
This means you can add popular platters of seafood, cold meats, frittata, antipasto, dips or cheese to your BBQ menu. You can choose additional finger food catering appetisers such as drumsticks, meatballs, and mini quiches, or some extra vegetable or dessert dishes (additional staff may be required). Additionally, if you have any special requests for BBQ spit roast condiments or dietary requirements, please let us know with your booking and we will do our best to accommodate your needs.
With Victorian Golden Roast, the choice is yours. Whether it's for BBQ wedding catering in Melbourne or for a large corporate event, we can provide the perfect dishes for you. View our BBQ Spit Roast Menus options below.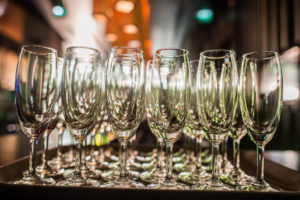 Equipment Requirements for Our BBQ Catering in Melbourne
Whether you're at home, an event venue, or outdoors, Victorian Golden Roast can come to you for BBQ catering. If BBQ facilities are not available at your event location, you can hire a BBQ from Victorian Golden Roast at an additional cost. Access to kitchenette/sink facilities are also ideal but not always necessary.
Apart from this, Victorian Golden Roast will supply all serving utensils and trays, as well as plastic dinnerware and utensils free of charge. If you would prefer formal dinner crockery, this can be hired at an additional cost.
Can the BBQ Menus be purchased cold so that we can cook the food ourselves?
We operate under strict health and hygiene regulations for the safe storage, preparation, and cooking of food. Providing uncooked food for customers to cook themselves does not allow us to satisfy the local health and hygiene requirements, so unfortunately, we cannot provide uncooked BBQ food.
For more information about BBQ catering and wedding BBQ catering in Melbourne, please don't hesitate to contact us today.